Wall Art for Engagement Clients
Probably the biggest missed opportunity in the wedding industry is offering wall art to couples after their engagement session. They are already getting an album from their wedding, so another expensive album may not seem appealing to a couple. An engagement session on the other hand is likely the very first time a couple will have professional portraits taken. Because of this, when given the opportunity the majority of couples would love to show off their love for each other by putting large prints on the wall.
Designing Wall Art in Fundy Designer is a breeze especially with the new Design Library updates.
Load Your Room
After starting a project, choose Generic Standard (for inches) or Generic Metric (for cm) unless you are 100% tied to one lab. Then you simply load the room you would like to design on.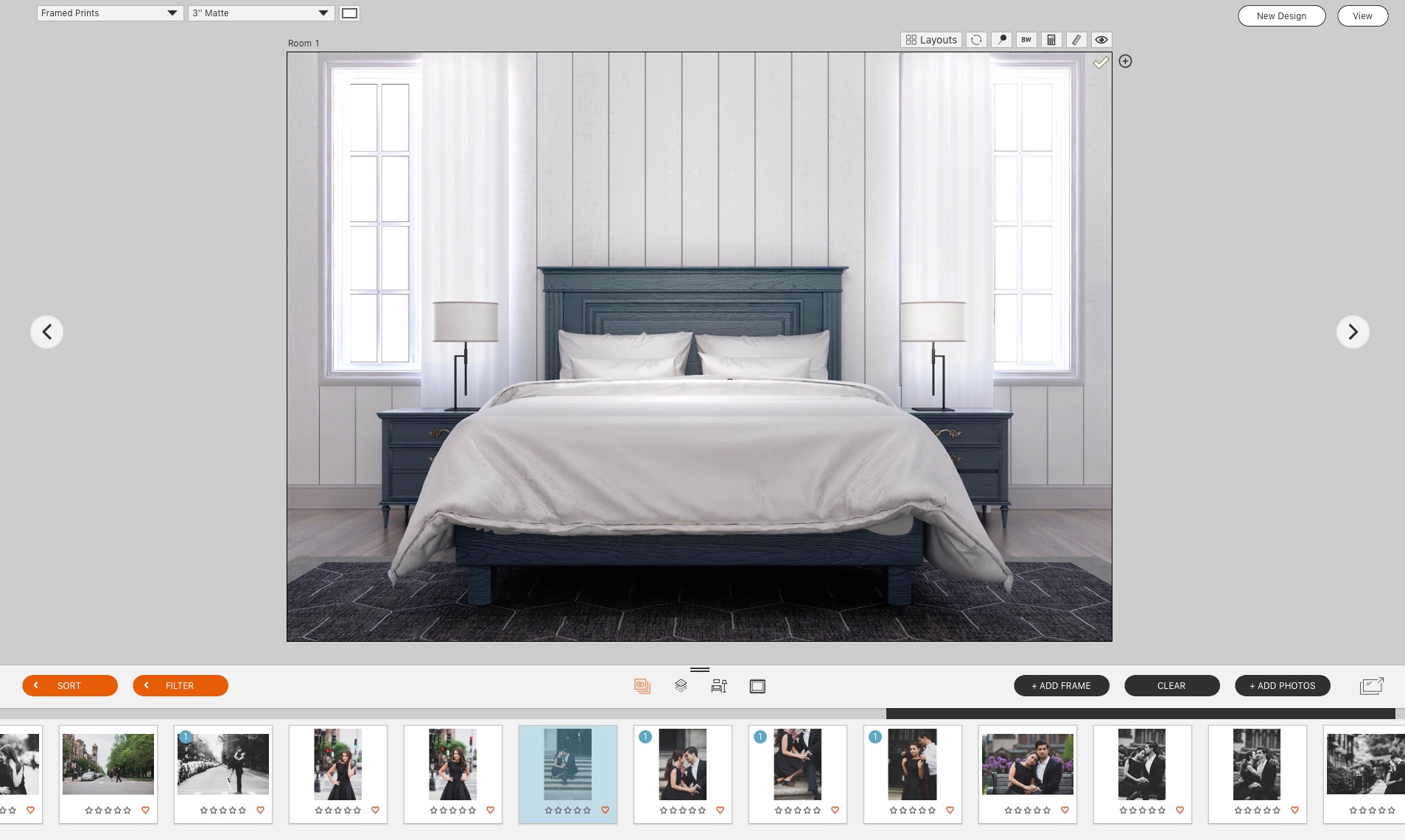 You can either use our included stock rooms, download new rooms from the Design Library, or import a photo your client has taken of their own wall.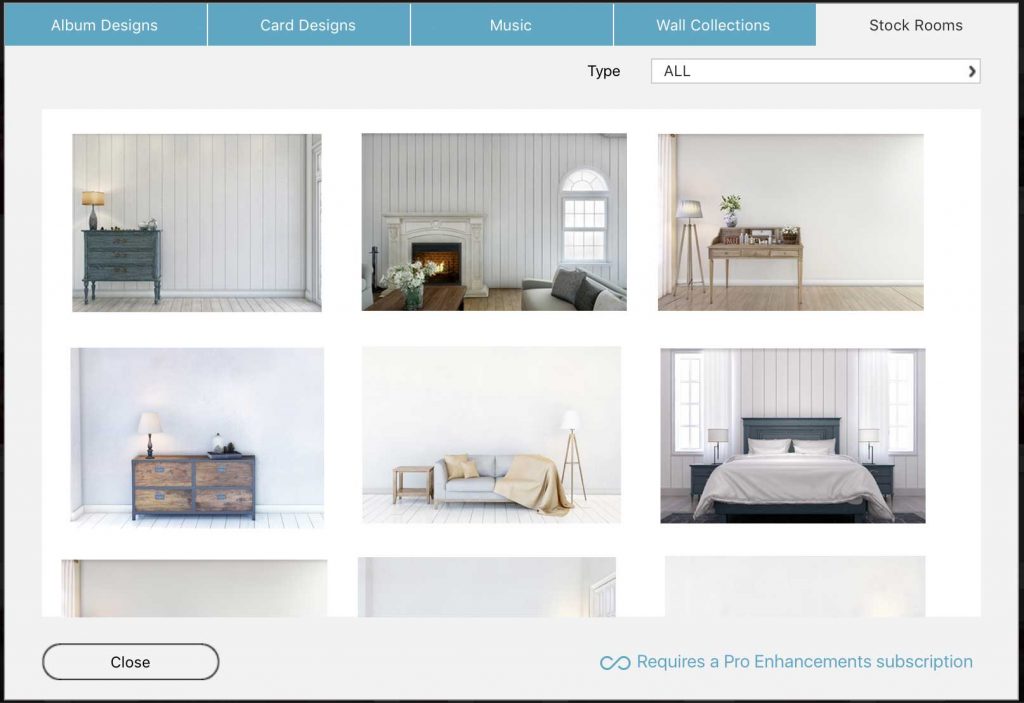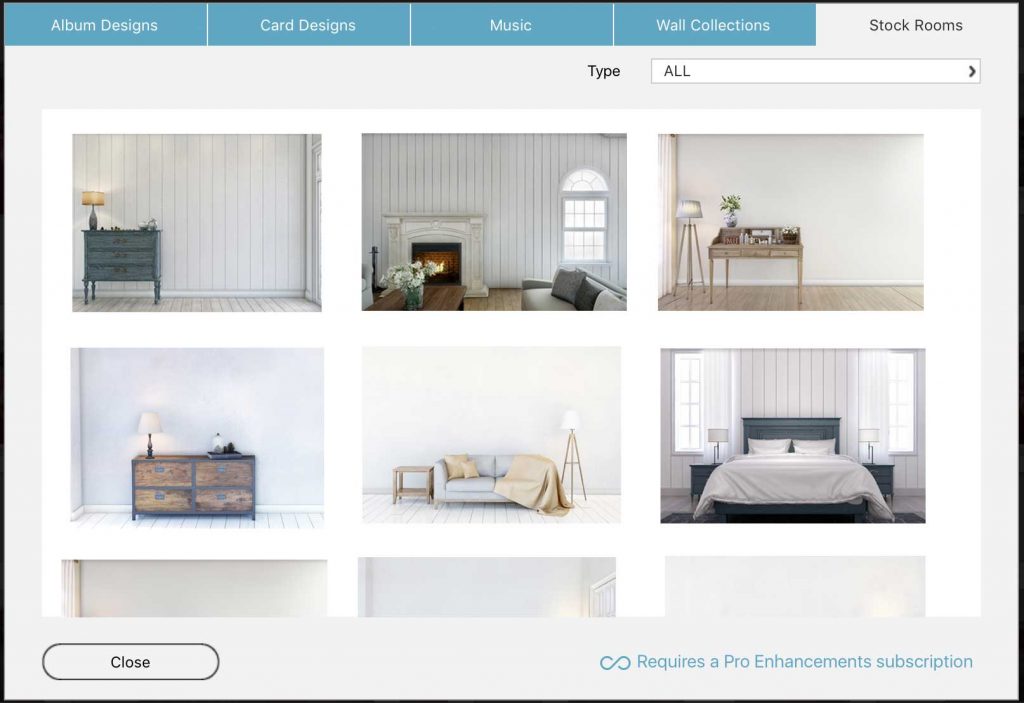 Choose Your Type
Next, choose if you would like to design canvases, metal prints, framed prints, etc. You can switch back and forth with the drop down located in the top left.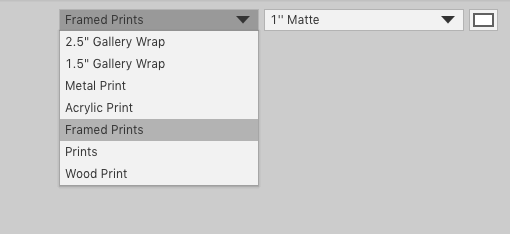 Remember, you can add as many rooms as you want within one Gallery Designer sub-project. And different rooms mean that you can choose different mediums – canvases, metals, etc.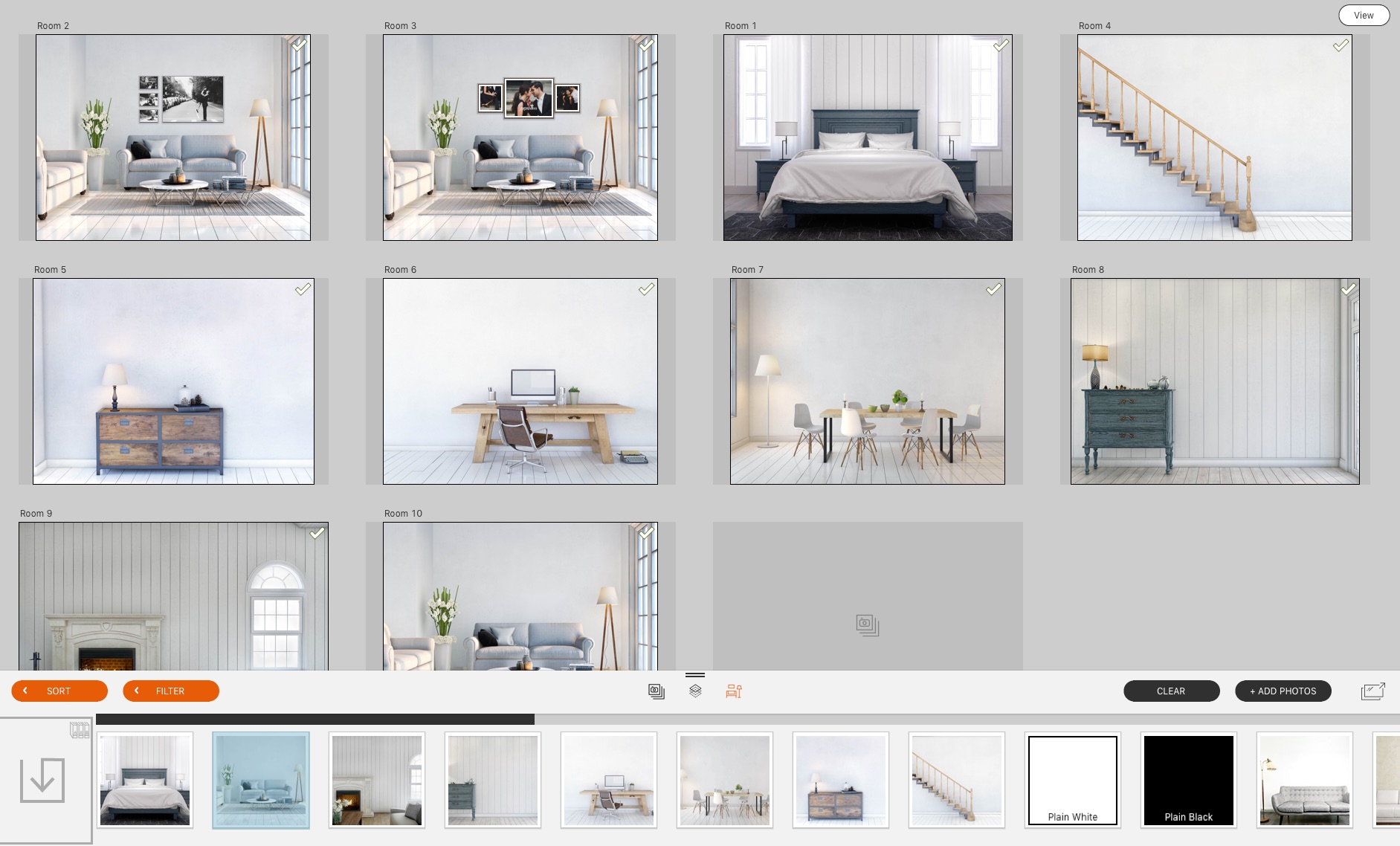 Drag and Design
Next, drag photos onto the room, click the layouts button and choose your design.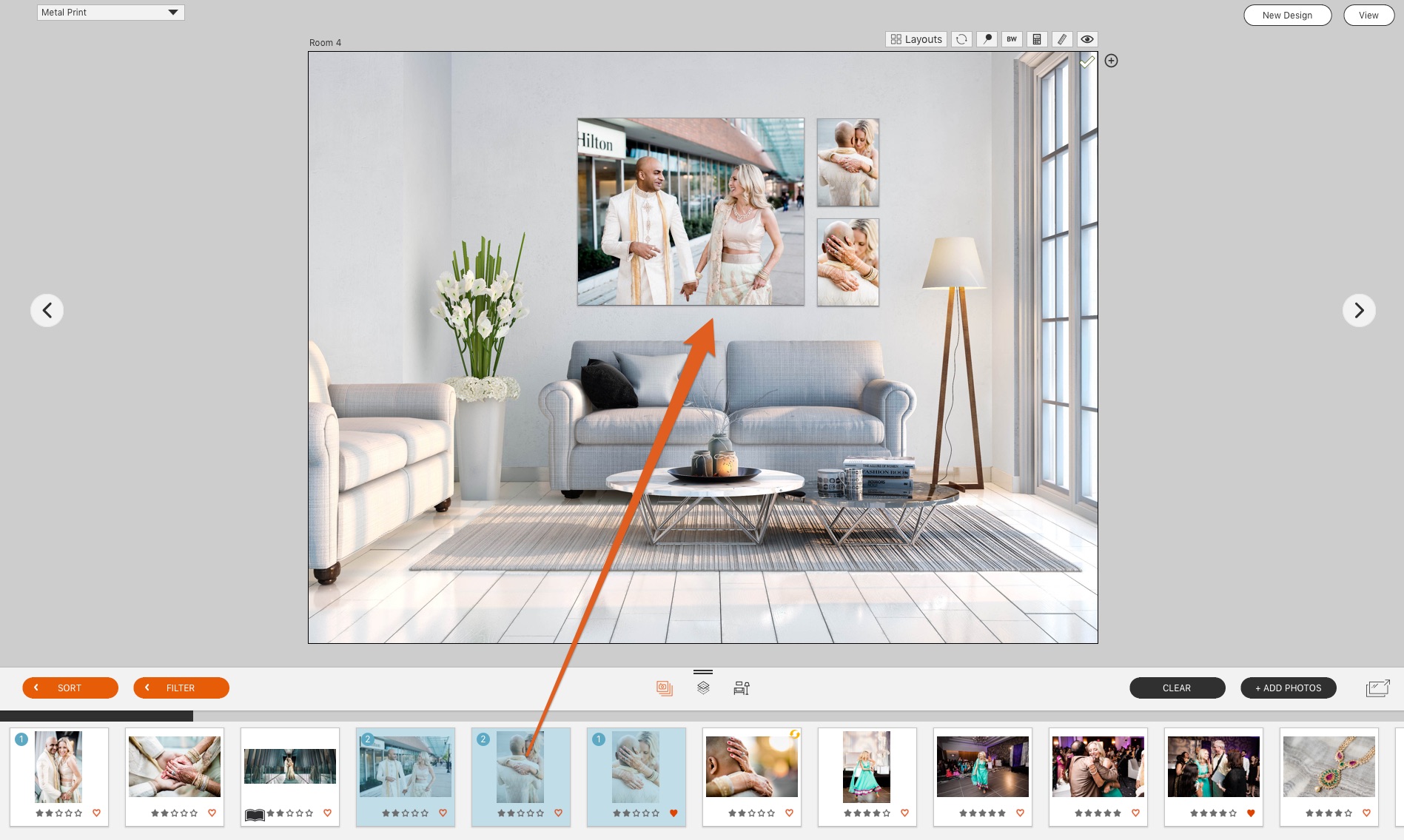 Choose from auto layouts, saved designs, or download more designs with in our design set library.
Here is a quick video on how to design wall art rooms. 
Showing Designs
There are a number of ways to show wall art designs to your clients. First, you can "Export For Web" and show them what it would look like on their wall in an email, or even a text. A Fundy Storyteller, Jessica Hill, sold her biggest canvas to date over a text message.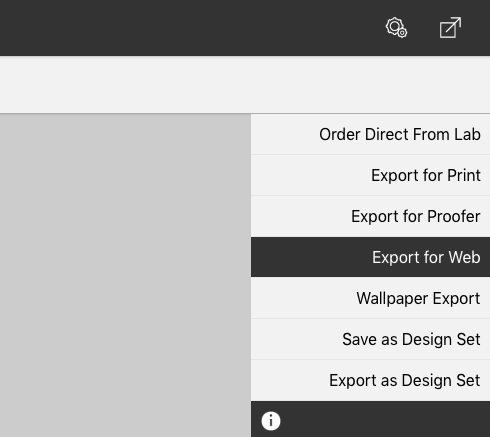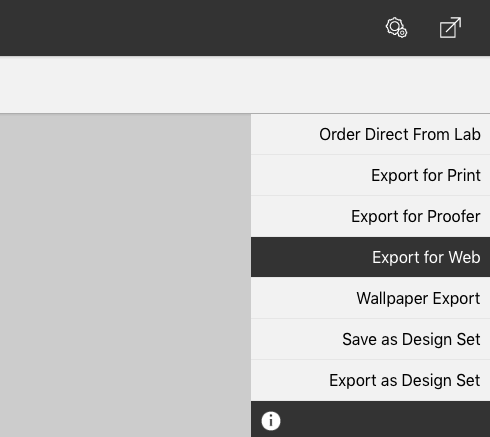 Secondly, and even better, you can show them in a slideshow with them sitting there. Here is a sample slideshow exported from Fundy Designer with featured photos and rooms designed with them.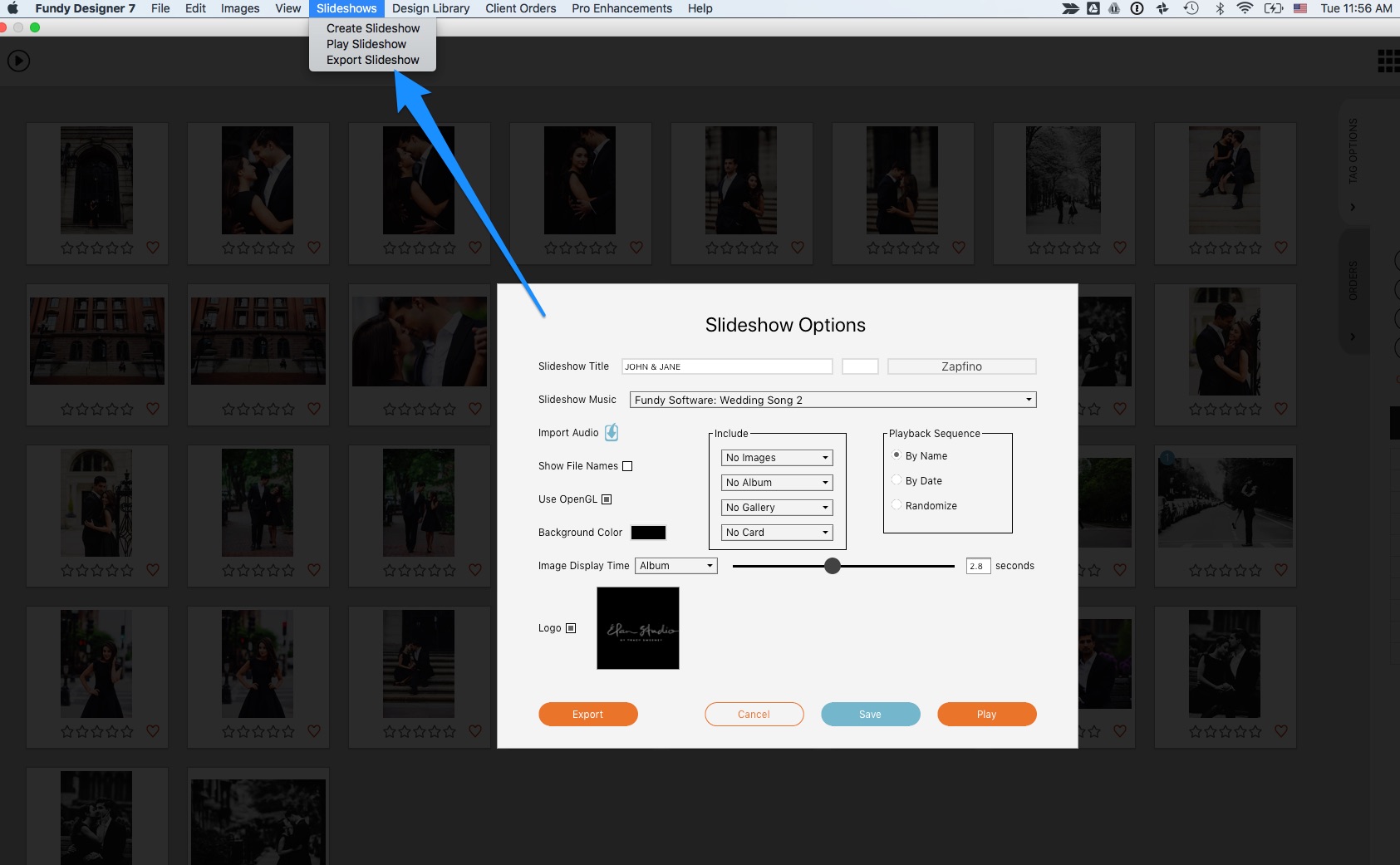 Building an Order
Building out an order in Fundy Designer is as simple as choosing "Add Gallery" from the Client Order menu. You can learn how to save out your own designs, with pricing, here.
Here is a quick 60 second overview of what is possible in an IPS Session. Many Fundy Designer users are doing IPS sessions over Skype or Zoom, as well as in person. 
We hope that these tips help to make your engagement sessions this year the best ever. 
New to Fundy Designer? Get started with our free trial – it offers full functionality and never expires.