Feature – Multiple Blog Collages
This has been one of our most requested features in Fundy Designer – the ability to create multiple collages in one session using Blog Collage. We are happy that this functionality will be a free update in mid to late February. This along with Drop Zones 2.0 will make creating web collages even more fun and creative.
The Creative Freedom of Drop Zones® 2.0
With Drop Zones 2.0, you will have the ability to move an image anywhere within the Drop Zone, and have the collage adapt. Want to drop an image directly between two other images? No problem. Want to move an image out of a row and into another row? No problem.
The second fun thing with Drop Zones 2.0 is the ability to change image ratios at the image level, allowing you to mix vertical and horizontal images with square images in the same collage.
Adding More Collages
Adding more collages is as simple as clicking a button. With more collages, you can "page" through them just as you would album pages. When you are ready for export, Fundy Designer will export the collages with the Blog Collage name and add a number after them, e.g., Wedding Collage-1, Wedding Collage-2. As you create new collages, the used images will be greyed out in your image well, similar to Album Builder.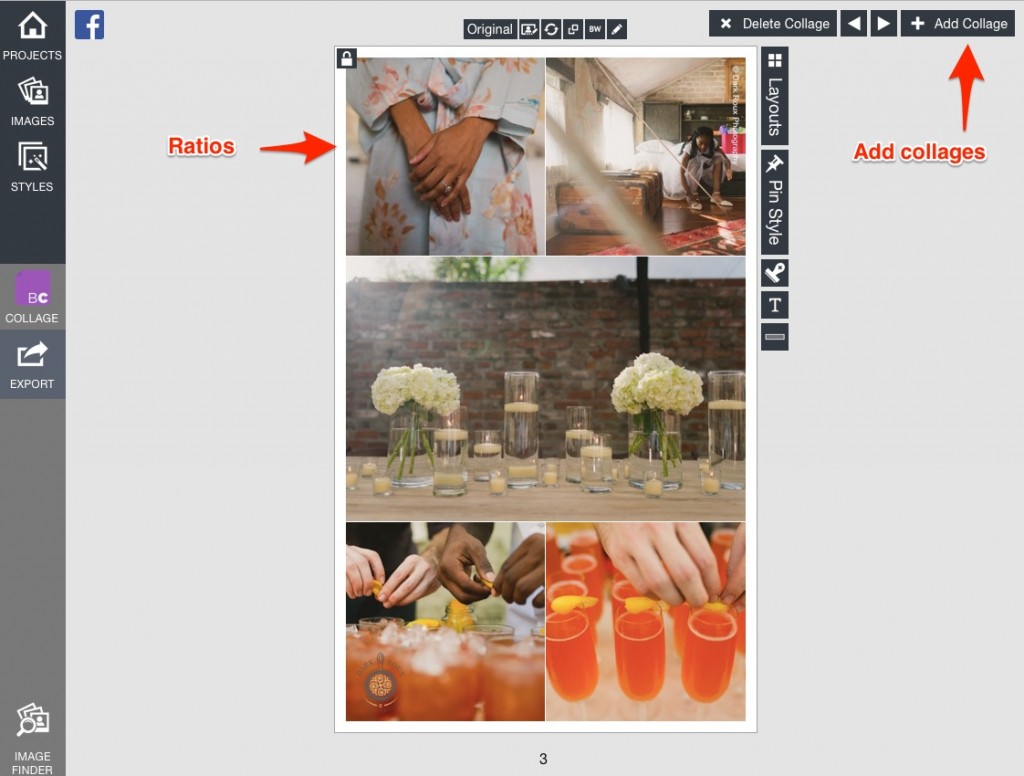 See How It Works
Again, this will be a free update in February. If you don't have Fundy Designer, download the trial here, today. If you already have Fundy Designer, add a new Blog Collage and start playing.