Feature – Designing a Guest Signing Book
Here is a simple tutorial on designing a guest signing book with engagement photos. In this tutorial we'll be designing a book with images from Hiram Trillo, who you can see at Mystic Portland in January. A wonderful person and wonderful photographer, he's given us a short story to tell. The key to an impactful signing book is simplicity and large, impactful images.
Using The Quick Design Picker
The quick design picker was created to design full spreads, so the first thing you'll notice is that the designs do not leave much space for signing. I'll show you three ways to quickly overcome this situation.
The single image design – if you place just one image on a spread and hit the quick design picker, you'll see something pretty cool. Choose your favorite design and just delete the stray Drop Zone™.
Moving the main image to the grouping – with more than one image, simply choose a design you like in the quick design picker, then move the main image to the group of supporting images and delete the stray Drop Zone™.
Resizing the supporting image Drop Zone™ – after choosing your design with the quick design picker, select the Drop Zone™ with the supporting images, and resize it to leave space around the Drop Zone™ for signing.
Free Design in Design View
This way of designing might take 10-20 seconds longer per spread, but you'll surprise yourself with the interesting designs you'll come up with. Simply grab 2-3 image, drop them on your spread and move the Drop Zone™ into a position you like.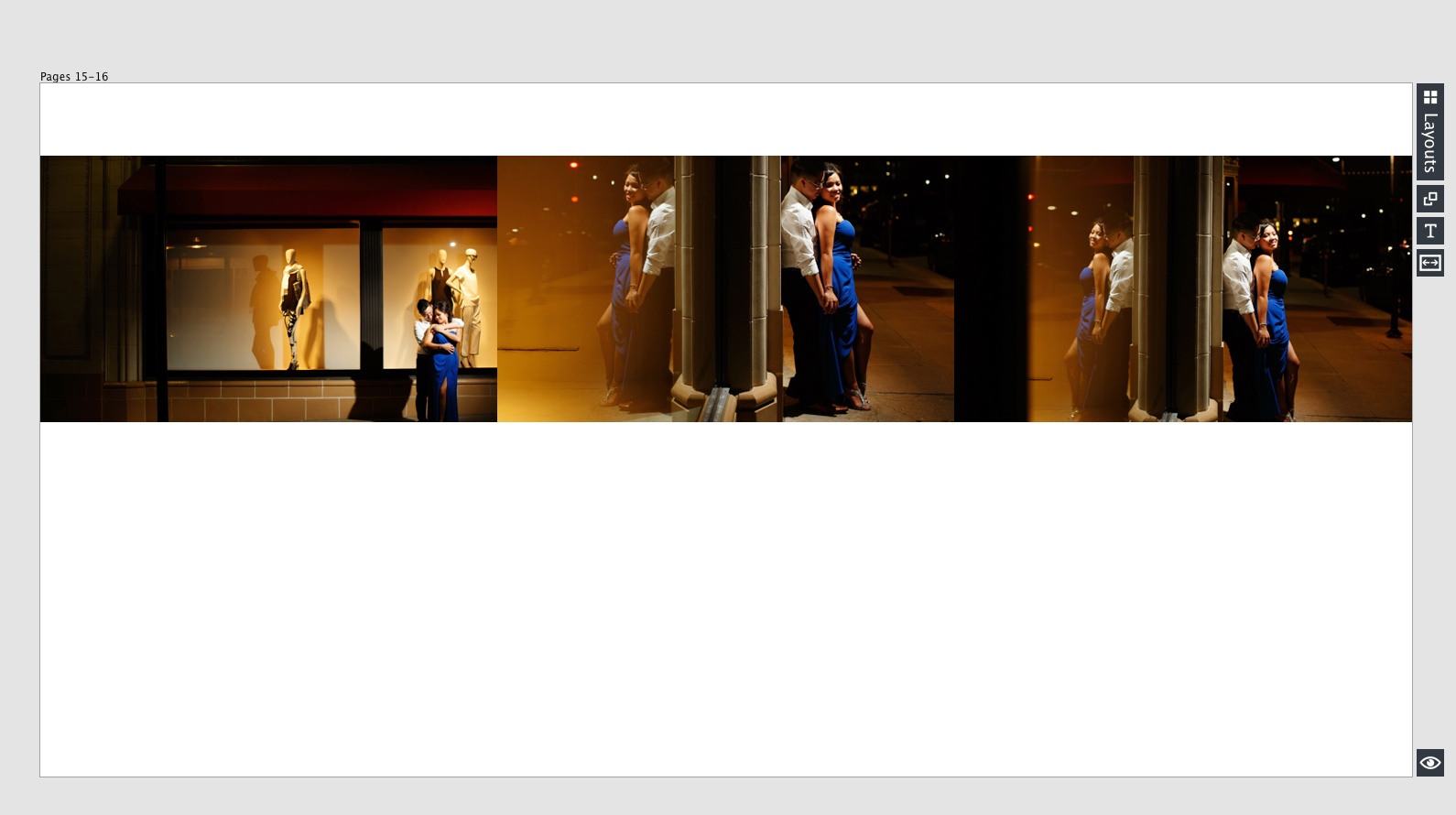 Let's see a live design with these four different styles: