Bay Photo Wall Art & Fundy Direct
With the announcement of Bay Photo Lab's wall art available through direct ordering, now is a great time to design a collection and fill up those empty walls with memories that will last forever. The process is easy and takes just a few minutes.
Wall Art Direct Ordering
Ordering wall art has never been easier. You can design and order with ease, and for a limited time only, Bay will be offering 50% off sample orders that come through Fundy Direct as a way to celebrate our direct integration with them.

Step 1 – Design your collection
With Fundy Designer and our easy pre-made layouts, designing a collection is as simple as dragging the photos and then adjusting them as you see fit. Have your own specific style? Save your own collections to easily access them for any future designing.
For a detailed breakdown on the design process visit here.
Step 2 – Order For Print
Now, once you have your collection designed, click the export icon on the top right of the display.
Photo © Two Mann Studios
From there it will give you multiple options to chose from. Click on "Order or Export for Print" to begin the direct ordering process.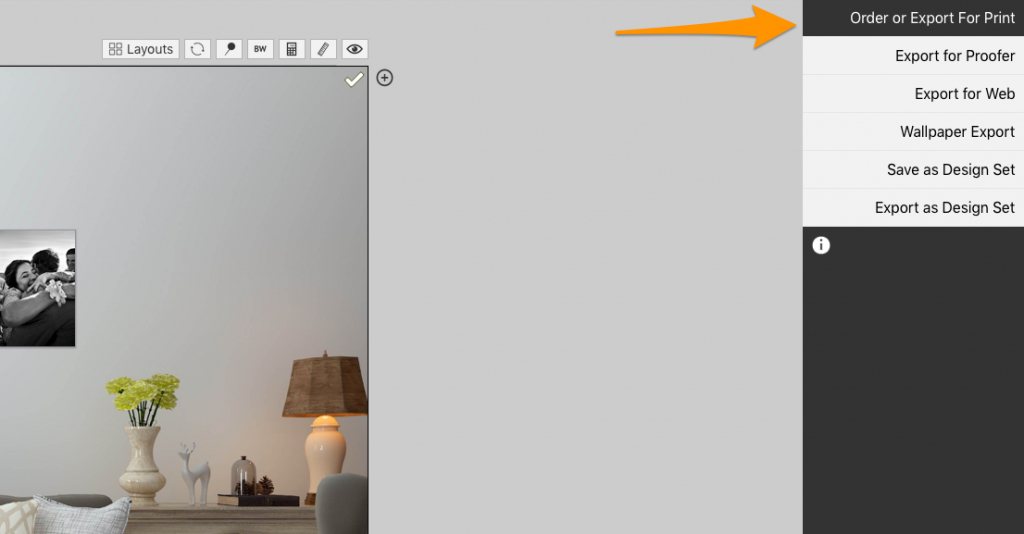 Photo © Two Mann Studios
Step 3 – Export Options
Next select your rooms, export options, and then ultimately create your image files. The process should take you just a minute or two.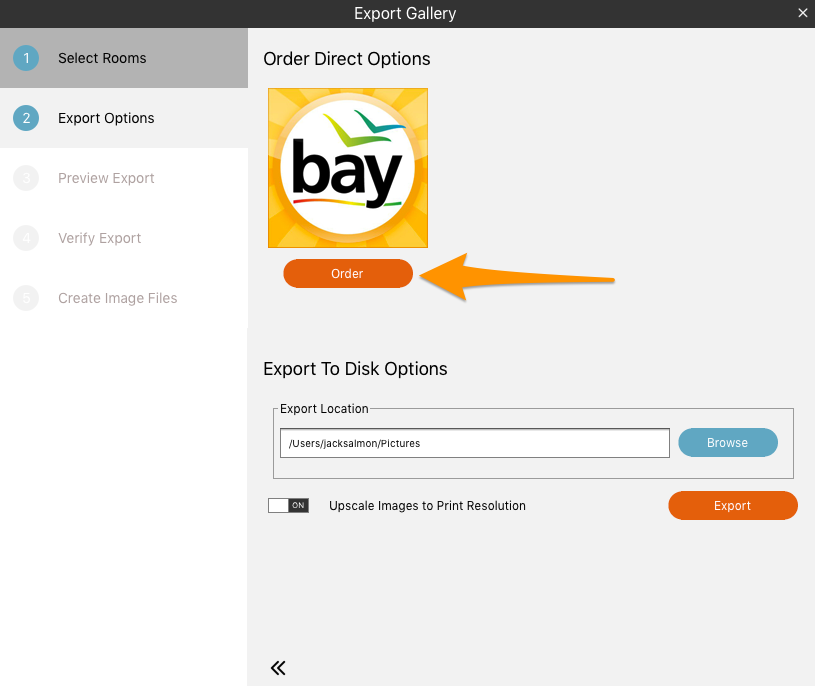 Step 4 – Review Design
Once you have your image files created, you have the option to either upload your order or review the design. We recommend reviewing it just to make your design is exactly the way you want.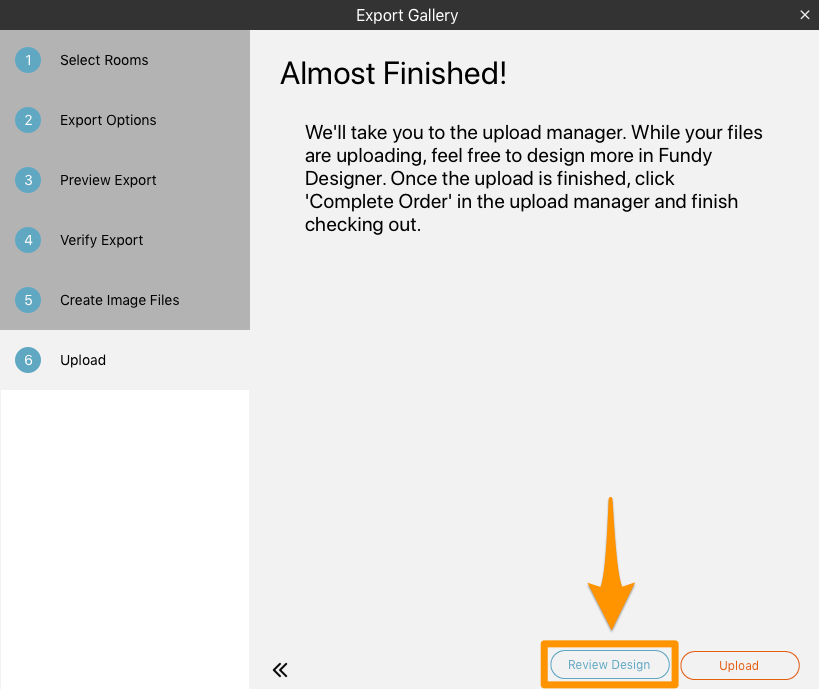 After the review if everything looks good complete your order.
Step 5 – Select final options
At this point in the process we are almost done. You just need to select your hangers, surface & mount style, and then finalize your shipping/billing.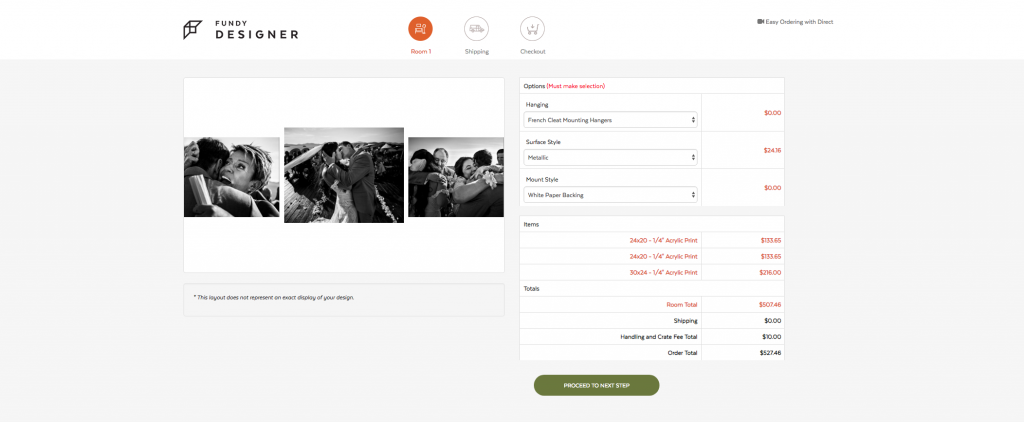 Step 6 – Review & Complete
Once you've selected your final options & added your billing/shipping, you'll have one last chance to review your order and then simply click complete.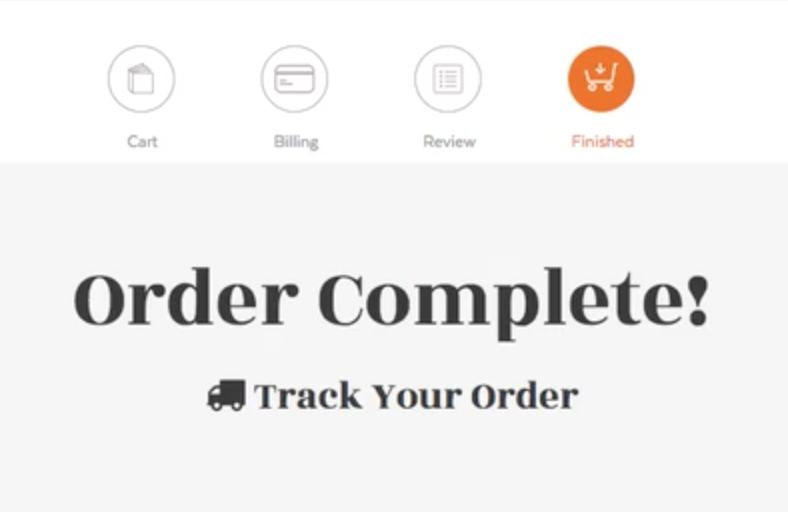 Wall art not only brings a room to life but touches every single person that sets foot into that room and sees the moments captured. We are really excited about our integration with Bay Photo and remember, for a limited time only we are offering 50% off wall art samples ordered through Fundy Direct.
If you haven't tried the newest Fundy Suite, download the trial or update your software right here.