The Image Finder is new in version 7. We designed it to help you to automatically, search, find, import and tag your client selects.
You can access the Image Finder under Images> Find Images in the menu bar.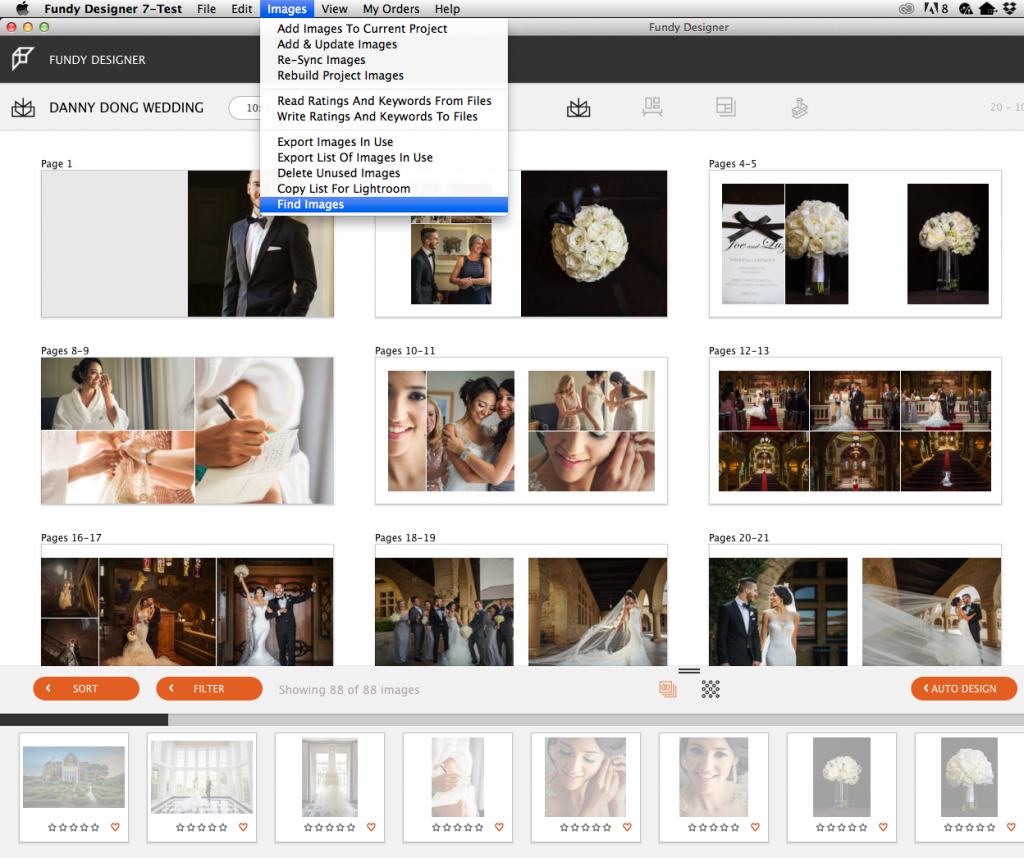 Useful if you have a list of images that you need to export or import. You can also send a list to your client proofing gallery software (such as ShootProof) as favorites, or download a CSV file of image names. 
We can think of at least 3 situations where the Image Finder is crucial:
1. Importing just the Favorites from clients for Album Design in a new project.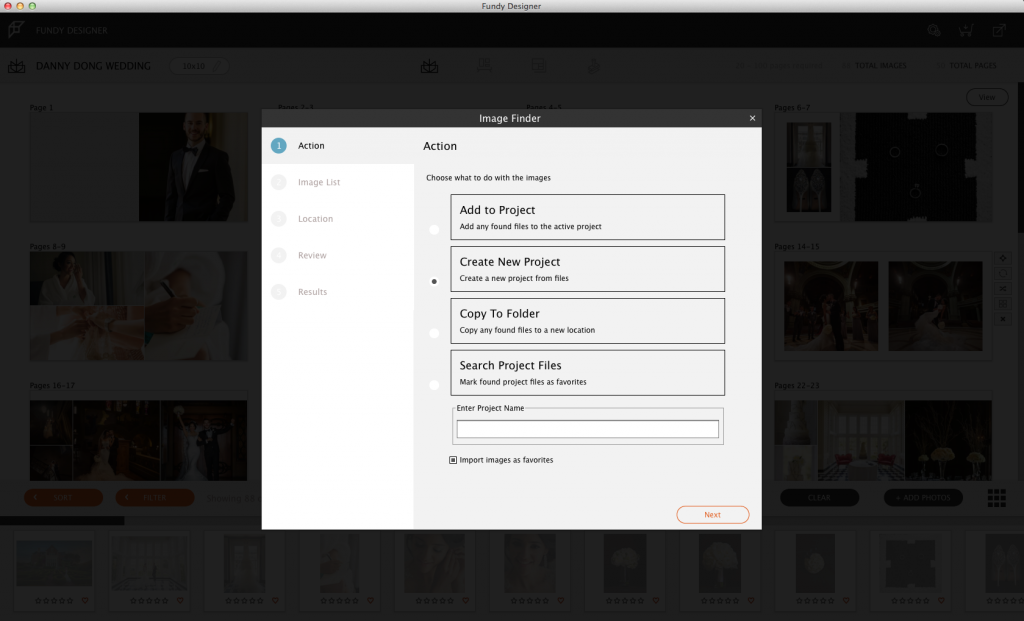 2. When you already have an open project with hundreds of images, then client gives you their favorites. You can search current project and tag those as favorites by importing the client's list.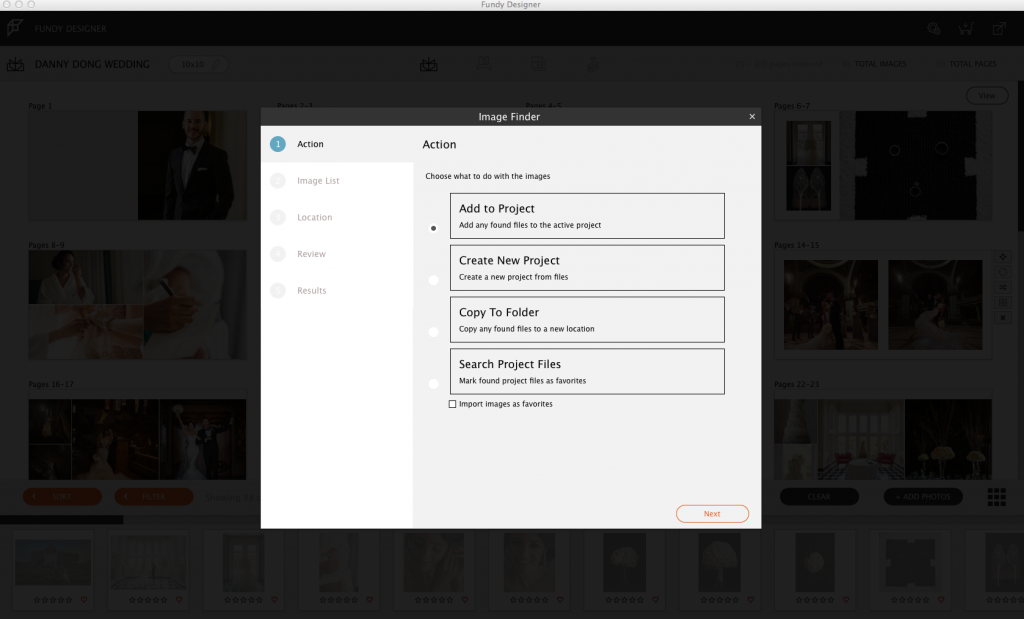 3. When the Album Design is finished, but the client wants to add a few more images. They give you list of images in emails. You can copy and paste the list in image finder, find those few select images, and tag them as favorites, and add them in.