v7 Fundy Designer Suite Tutorials
If you're new to Fundy Designer v7, check out the video above for a tutorial on getting started!

Fundy Designer is a full suite of design products for photographers. So you can import one set of images into a product and from there you can design a main album, a parent album, wall galleries, blog collages and brand your images. Create as many designs with the same set of images as you want.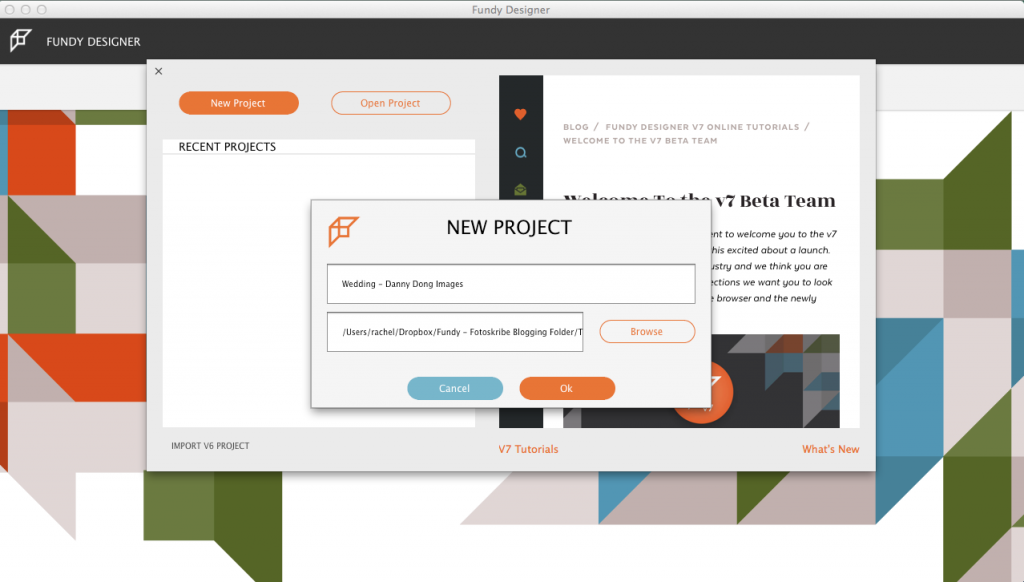 New in v7, you'll notice that you can save your projects anywhere.
One word of caution, we autosave projects so if you are connected to an external server, make sure the connection is solid, or you may lose some work. We recommend hard wired internal or external hard drives.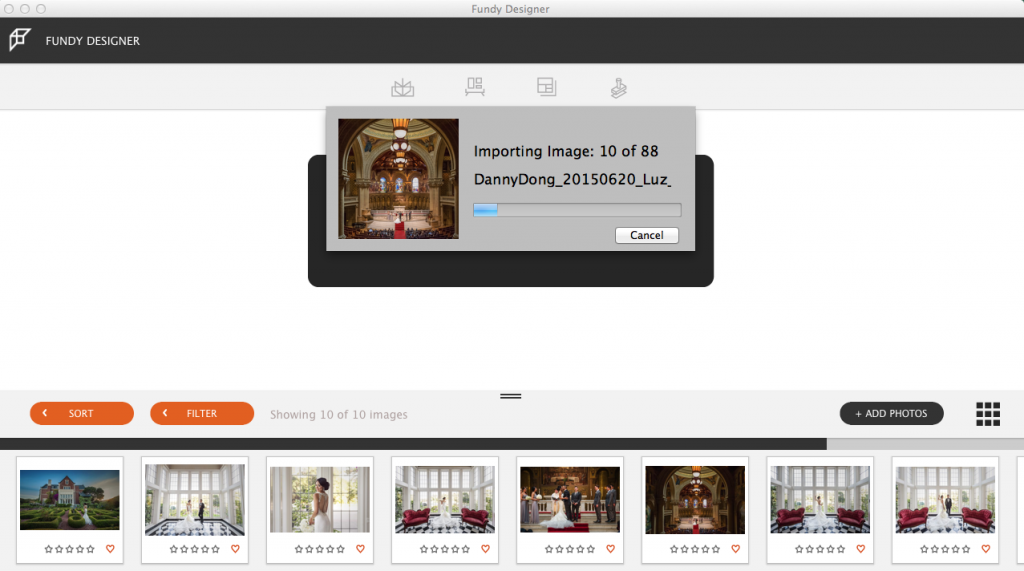 After you've imported your images, you'll notice that you have access to any albums, galleries, collages or branded image up top.

Below you'll see thumbnails of all your images. You might also see that we import any star ratings you might have applied. You can also filter by any criteria, even keywords you may have applied in another application like Lightroom.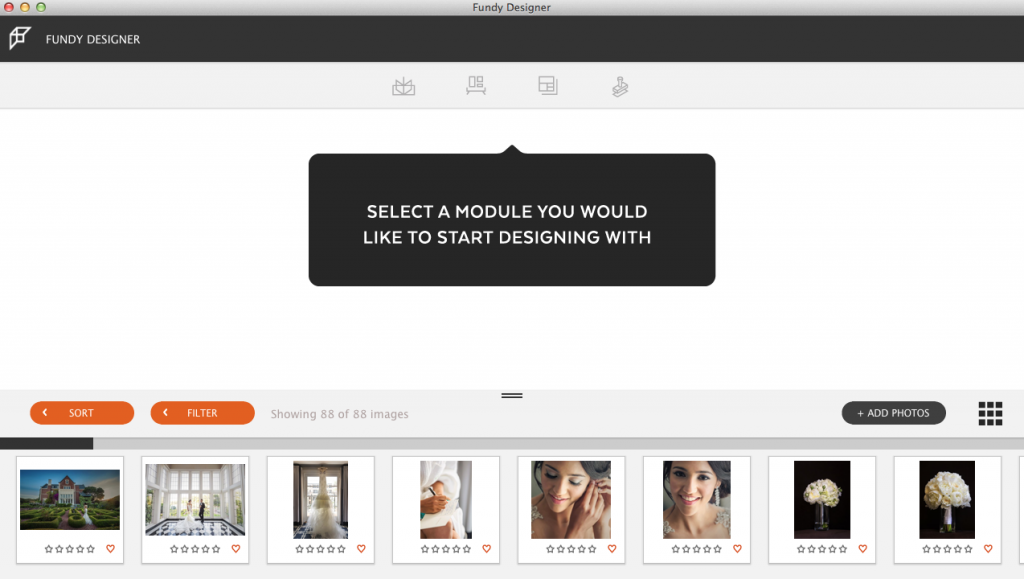 For a bigger view of your images, open our new image browser. If you love working on two monitors, you'll love this. You'll also notice some cool new image tagging option and grouping options that are part of our patent-pending professional auto design.
Feel free to skip ahead to designing albums or running sales sessions tutorials. But be sure to watch the image browser and workflow videos sometime soon. Those two videos alone will cut hundreds of hours off your workflow and make you more money. We promise!
Moving From v6 To v7? Watch This Video
Deep Dive Tutorials