Design GraphiStudio Matted Albums in Fundy
GraphiStudio matted albums are a stunning and luxurious way to tell your clients' story. Learn how you can design these beautiful albums within Fundy Designer in only a few short steps.
Follow these simple steps in Fundy Designer to set up your matted album design with GraphiStudio:
1. Refer to the GraphiStudio Matted Album Specifications for US or GraphiStudio Matted Album Specifications for EU
2. In Fundy Designer, select GraphiStudio Matted Album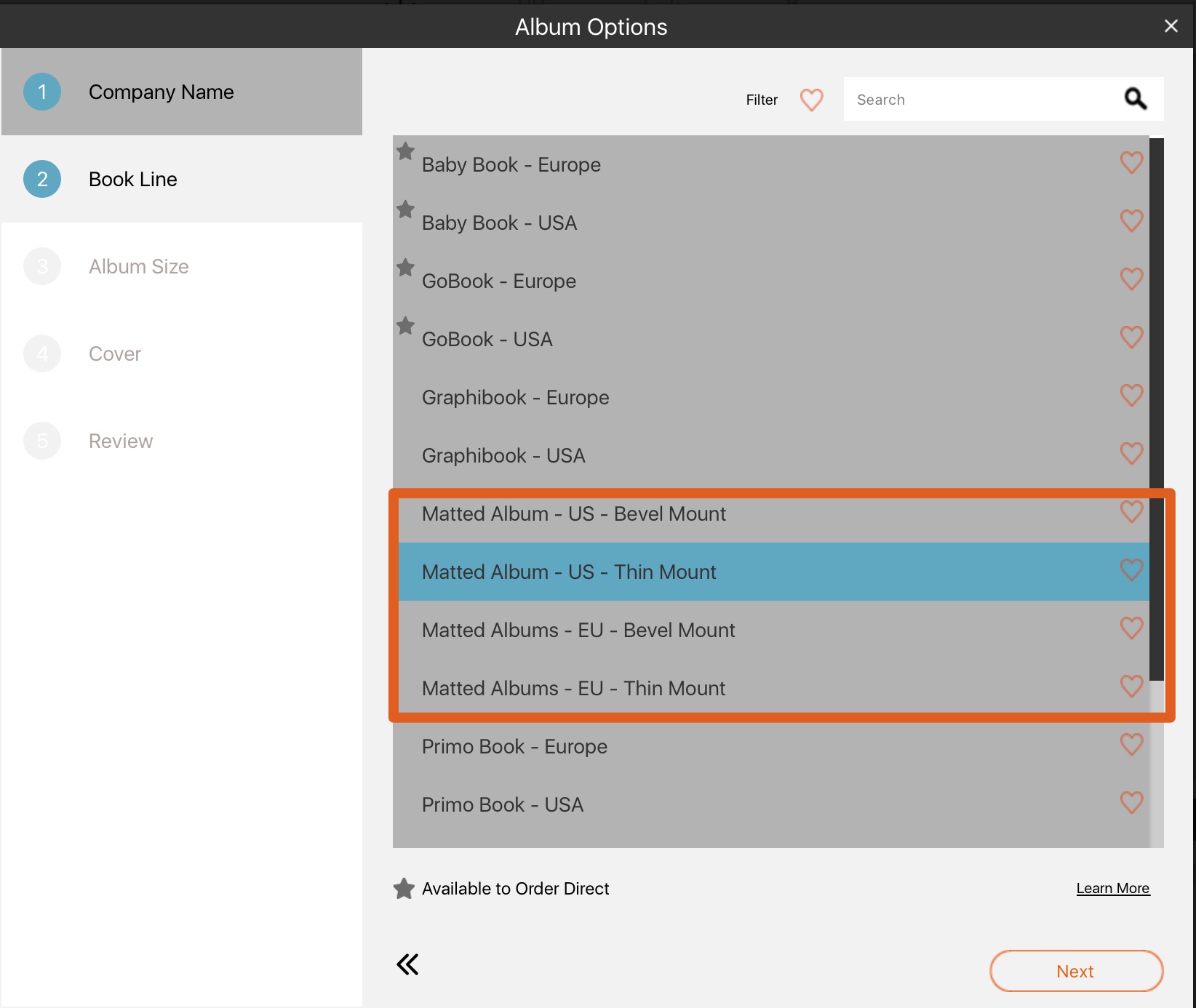 3. Click the Settings icon in the top right of Fundy Designer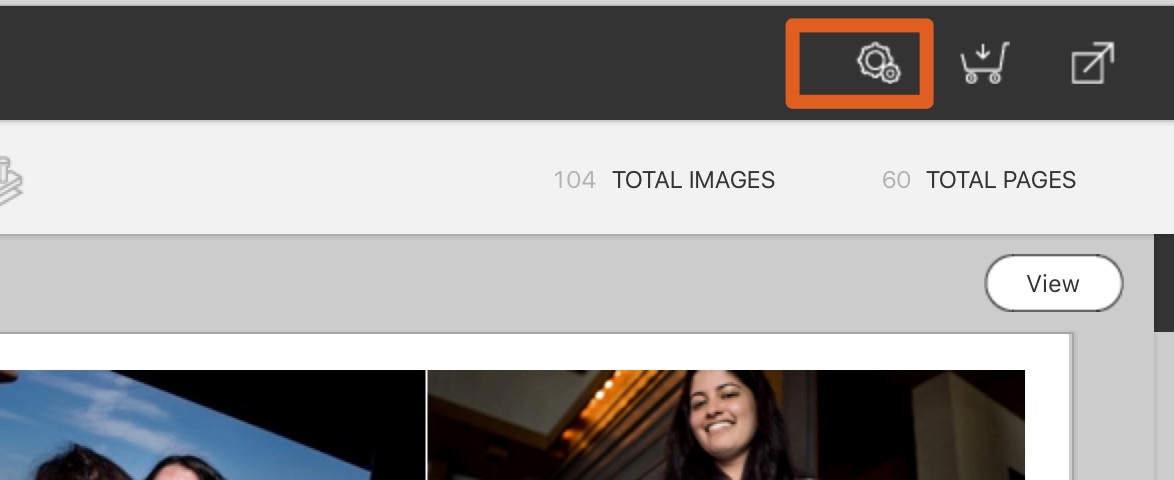 4.  Change the spacing (C) to match the GraphiStudio specs. All other specs, Bleed, A, B are automatically populated.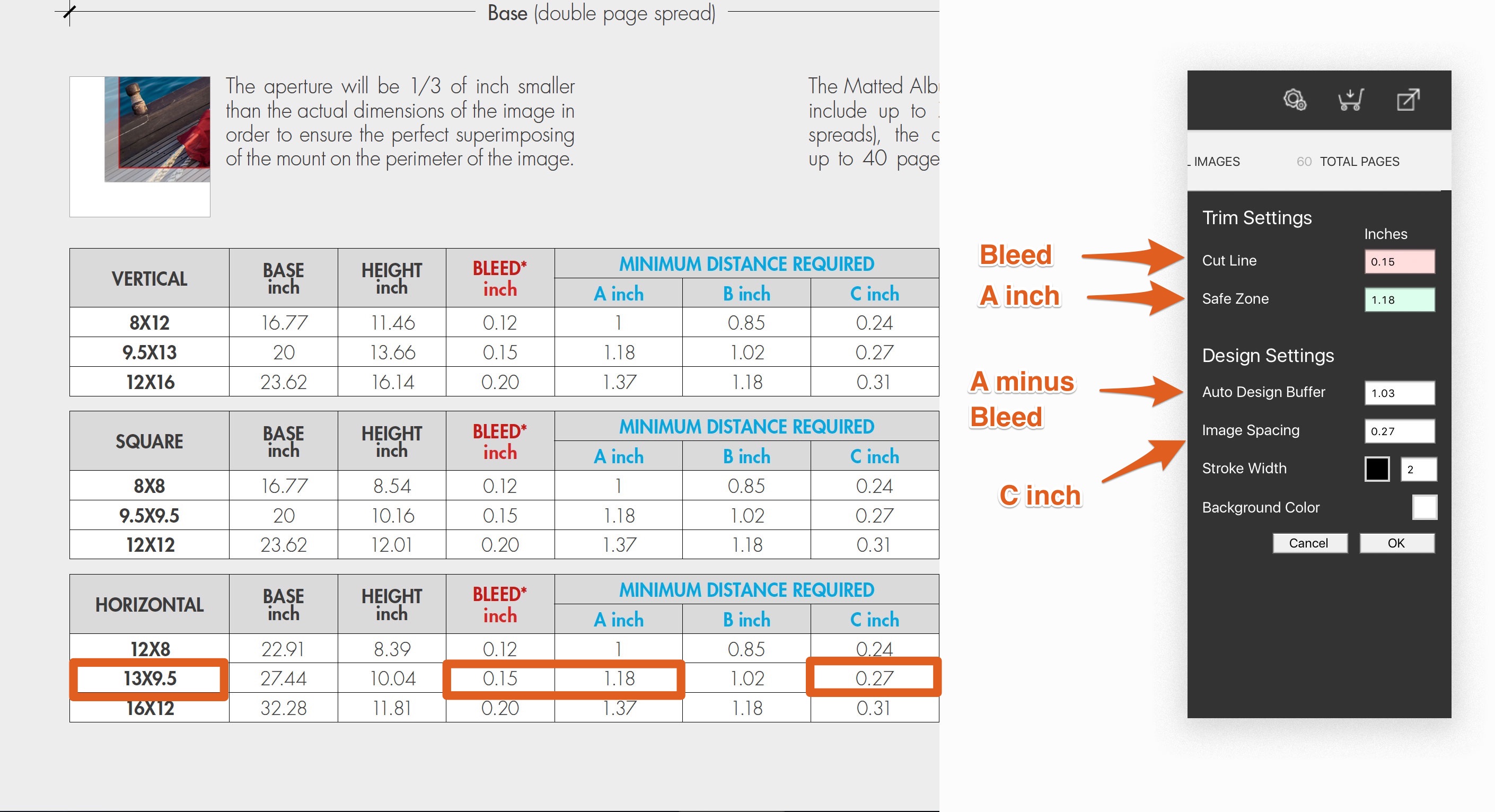 5.  Add a stroke (level 2 is fine)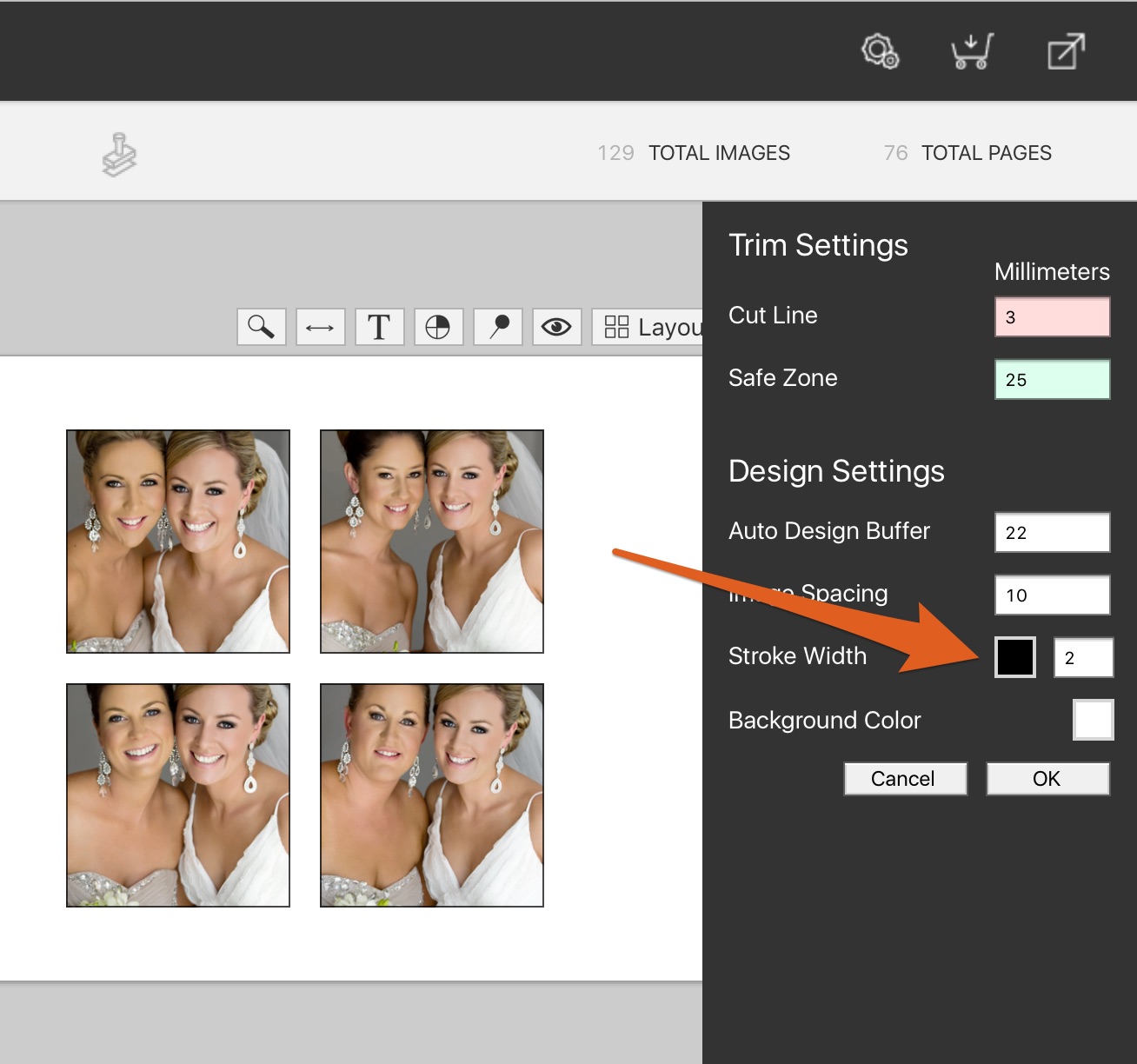 6.  If you've used the auto design, please re-design any pages where a photo has gone to the edge of the page or a photo has crossed the middle. Or if you are designing page by page, do the same. When you click the layout buttons, use ONLY one of these TWO designs for matted albums. (hint: hot keys 9 and – are the hotkeys for these designs).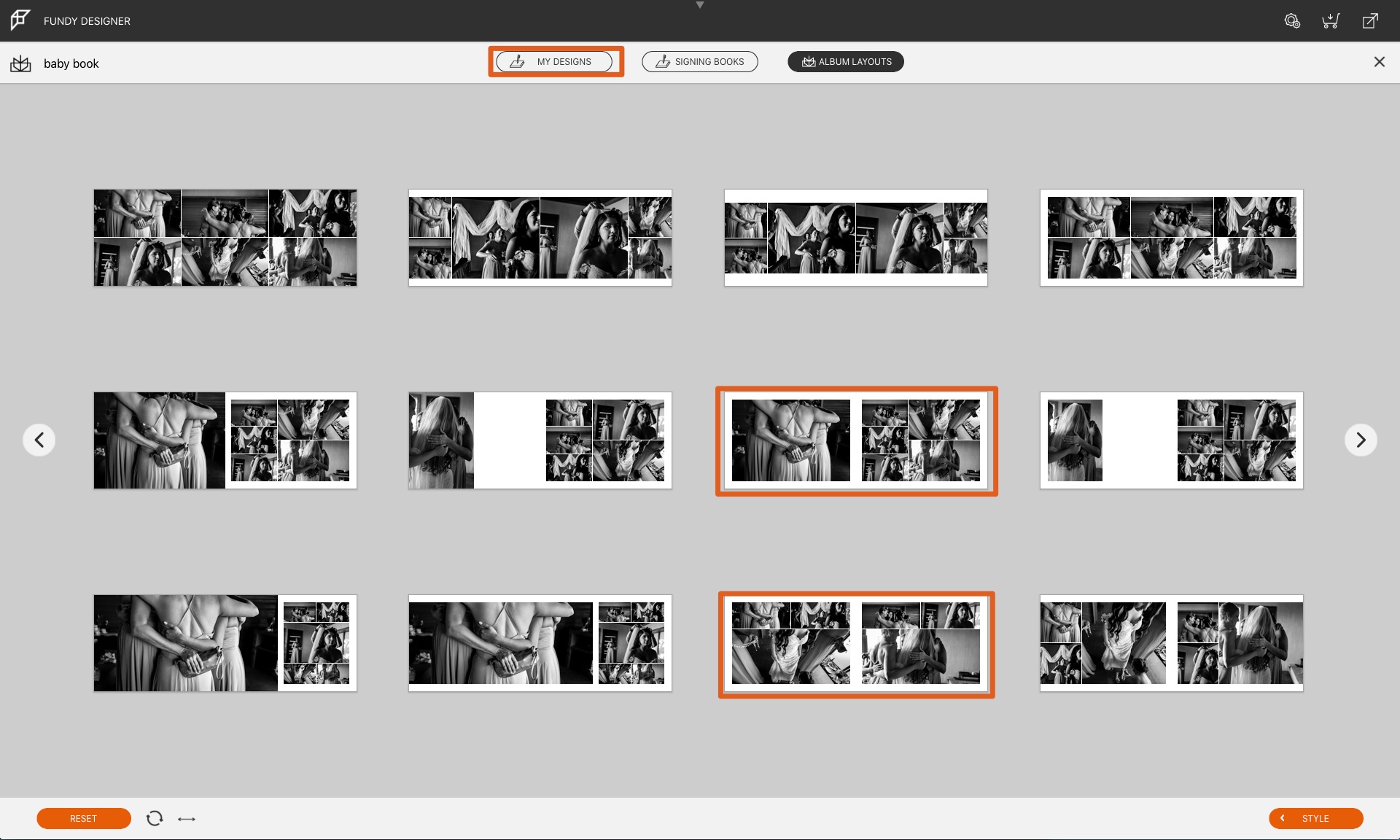 BUT! We will be launching a series of Matted Album designs that will be Auto Album enabled in March of 2018.
Also, please note that all photos must be in the green safety line – top,bottom, left and right.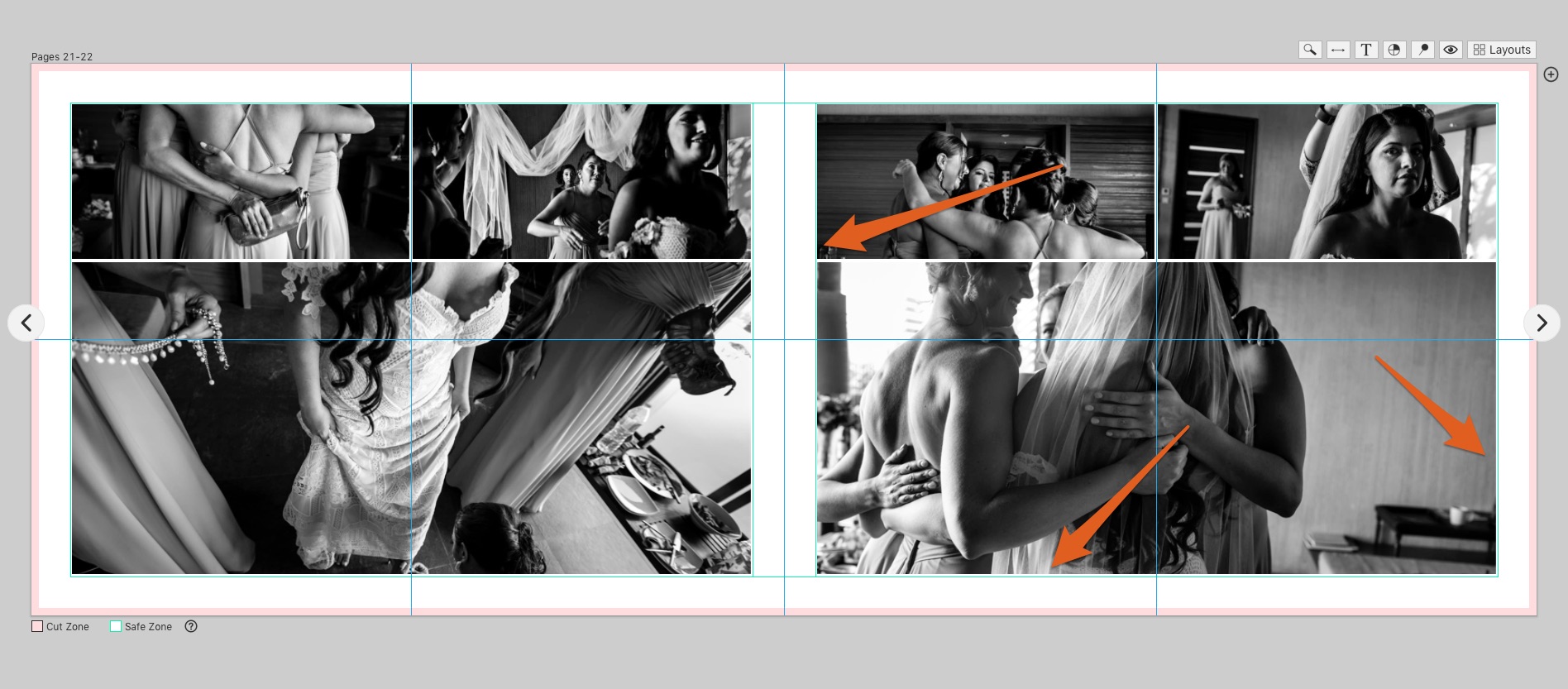 New to Fundy Designer? Download the free trial and start designing your favorite GraphiStudio albums now.